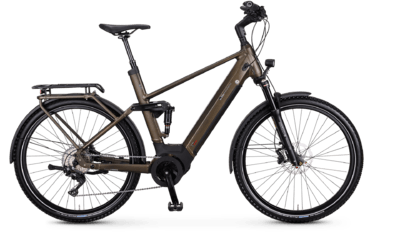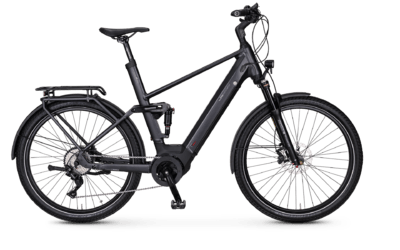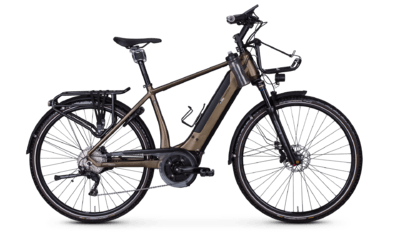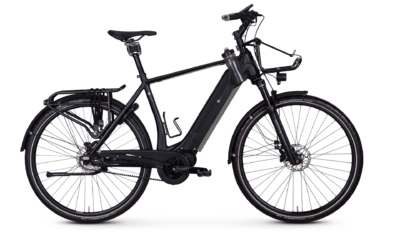 Discover the world with expedition e-bikes
Tour pedelecs that you can take travelling, featuring balanced ergonomics
If you spend months at a time travelling around the world, you'll appreciate the perfectionism that drove us to develop the "Expedition" range of e-bikes. Our e-tourers are extremely variable bikes: they have been designed to cope with the highest demands and many hours spent in the saddle.
All the components work reliably and powerfully, even when dirty or wet. In addition, they are very low maintenance. The fully integrated drive system is powered by a high-performance battery, offering perfect pedal support even on hilly terrain. Brakes with a reliable grip, extremely resilient tyres and luggage holders suitable for use as panniers mean that you can take your things with you on long trips. Our off-road tourers always score highly thanks to their balanced geometry and stiffness, thus permitting perfect stability while cycling.
Featuring a minimum of maintenance requirements and maximum versatility with tried-and-tested top components, e-bikes from the Expedition range are perfect for every trip!
Manufaktur's quality meets classic German engineering
Continental has been focusing on mobility for more than 140 years. After a long time focusing on the field of car and bicycle tyrework, Continental is now sticking to its work on solutions for zero-emission mobility for the future. The experience gained in the construction of batteries for hybrid cars and in the manufacture of electric automotive engines, as well as the expertise from the production of components and belt drives in the bicycle sector, were the ideal starting point for the development of innovative drives for e-bike manufaktur.
Find a e-bike manufaktur dealer near you quickly and easily?