Bosch
Drive Units on top level


Bosch e-bike technology
Bosch e-bike systems are innovative, quiet and extremely reliable. Five driving modes and a precise motor control with fast processing of the sensor signals provide dynamics and increase the range. For all Bosch models, we rely on high-quality systems from the Performance Line.
Bosch e-bike batteries
Fully integrated or as a DualBattery system - Bosch lithium-ion batteries are efficient, enduring and combine long ranges with easy handling. The Battery Management System from Bosch, for example, offers the best possible protection. B. overcharging or overheating. In addition, it increases the life of the cells. In single use or as DualBattery we only use power packs with capacities of 625 Wh or 500 Wh. Perfect for touring bikers, travelers or long distance commuters is our DualBattery system - the combination of two Bosch batteries with a capacity of up to 1,125 Wh.
Hidden energy: fully integrated batteries
Design, protection and freedom of movement: fully integrated batteries are virtually invisible, combine function and design and provide protection against dirt and damage; The robust aluminum housing makes the battery shake-proof and impact-resistant. With a capacity of up to 625 Wh and optimized weight, Bosch PowerTubes are among the lightest lithium-ion batteries of their kind.
Charge? Especially easy! You can leave the batteries in the wheel to charge or remove them easily. In the scope of delivery of our e-bikes with Bosch drive system, of course, there is also the right charger.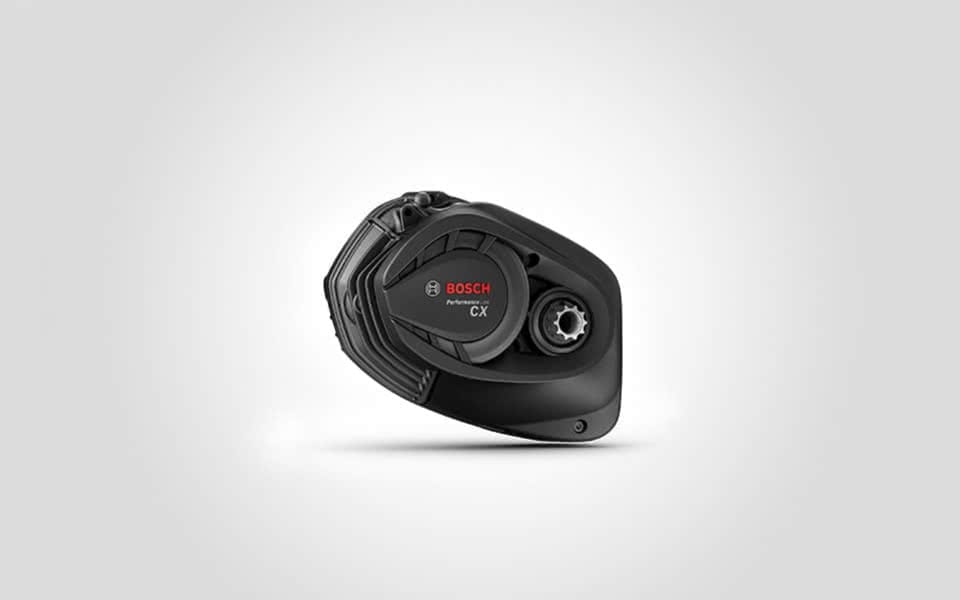 Performance Line CX
For big challenges: The new Performance Line CX accelerates powerfully and convinces with sporty, agile handling. The compact and lightweight drive is protected against stone chips and splash water and scores with a torque of up to 75 Nm and pedal assistance up to 340%.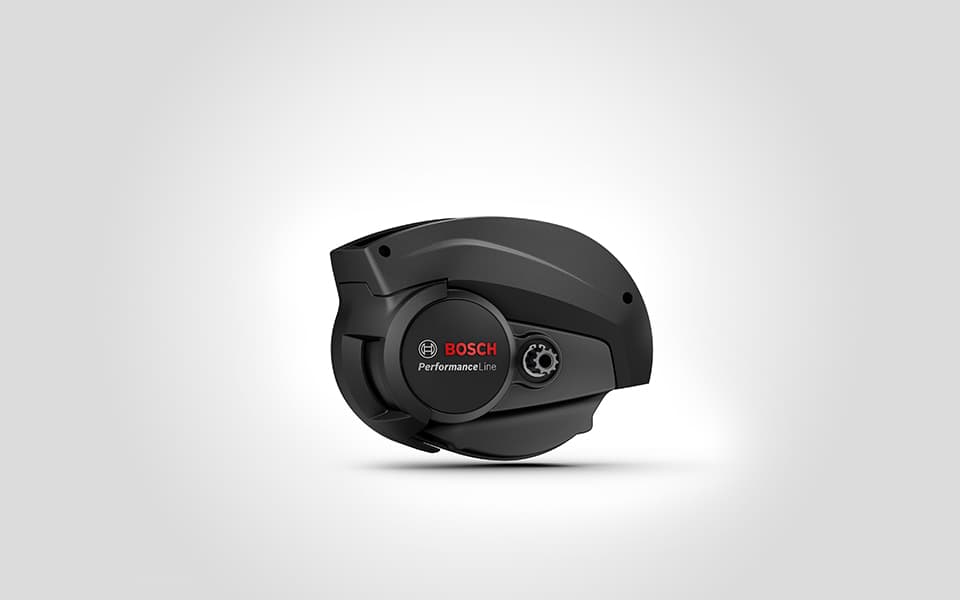 Performance Line
Sporty 65 Nm torque and pedal assistance up to 275% - always at the right moment, even in the mountains. The driving feeling remains natural at all times, in off-mode and over 25 km / h with hardly noticeable pedaling resistance. And all very easy, especially silent.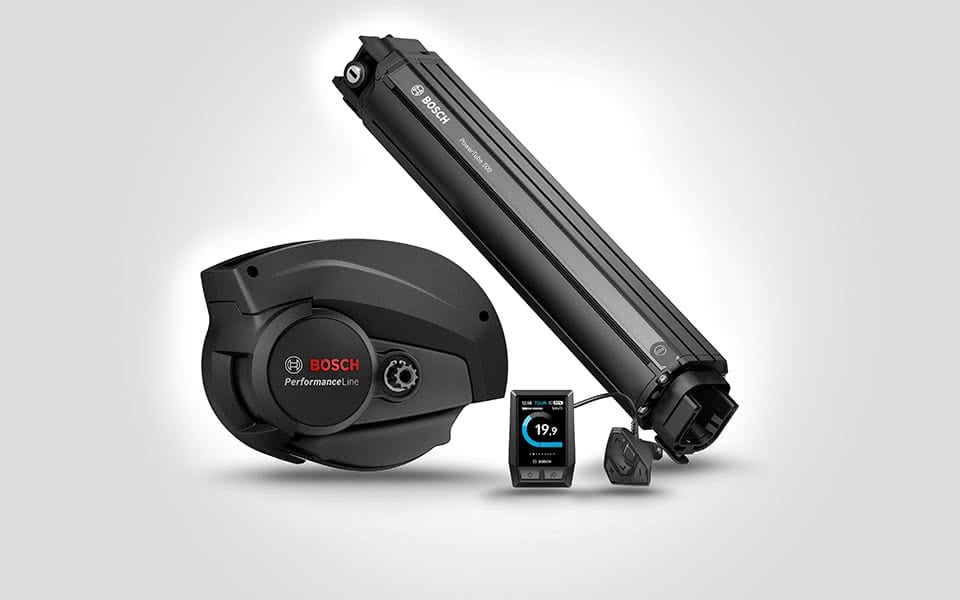 Fully integrated – the powerful Bosch Powertubes
In addition to technology and quality, design is also an important factor for the perfect e-bike! The complete integration of the Bosch Powertubes with 500 or 625 Wh into the frame ensures a compact and harmonious look.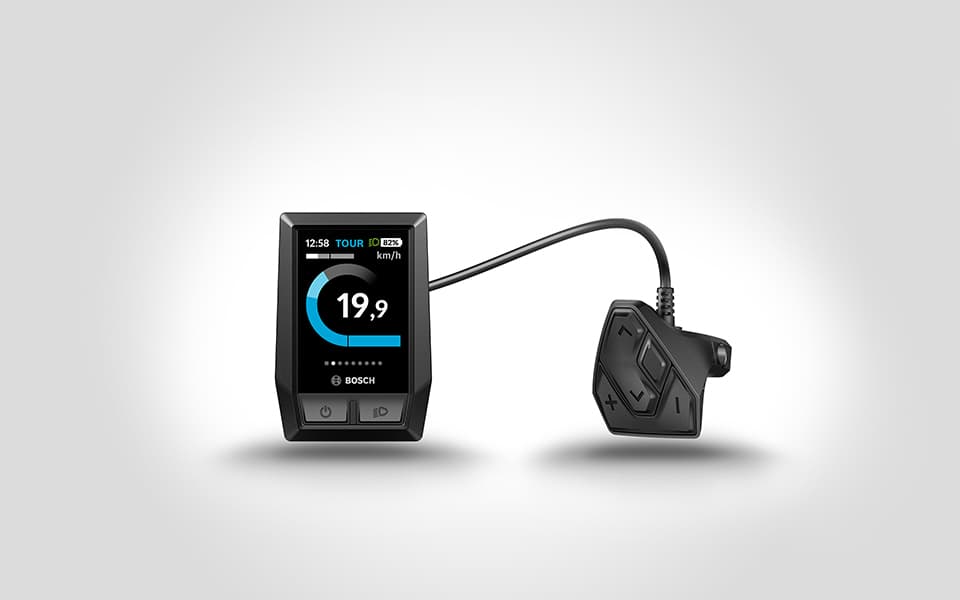 KIOX – so small and very tall
Climb up, switch on, drive off: The on-board computer for ambitious drivers with classic on-board computer functions - plus connectivity via Bluetooth and App. The color display offers all tour and system data, the separate control unit on the handlebars guarantees safety and control.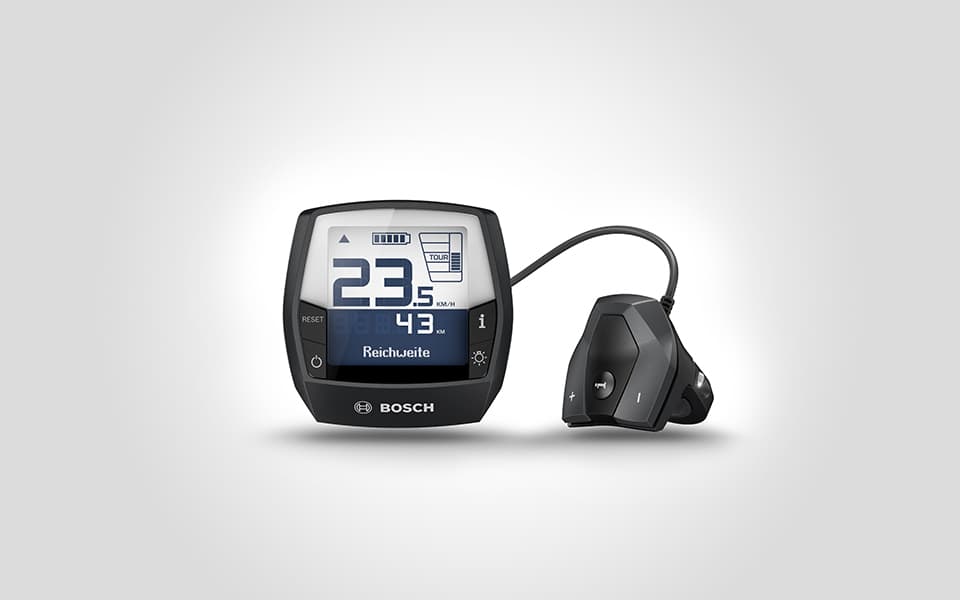 INTUVIA – the intuitive control center
The display is easy to read in all lighting conditions, the e-bike is easy and intuitive to use. Thanks to a separate control unit, your hands remain safely on the handlebars and with the gearshift recommendation you always pedal in the right gear: this protects the battery and increases your range.