E-Bike Tour – soon back in!
Year after year, our e-bike experts are on the road all over Germany, presenting the latest e-bike models and providing information on all aspects of premium e-mobility. In 2020 the popular tour could unfortunately not take place due to the special situation around the topic Corona.
For 2021, we are again planning to have our team of experts travel to numerous dealers throughout the country to inform and advise those interested in the topic of e-mobility. Until the next tour in 2021, you will find interesting information about our frames and drive systems on our technology pages.
We are already looking forward to welcoming you to our E-Bike Tour 2021.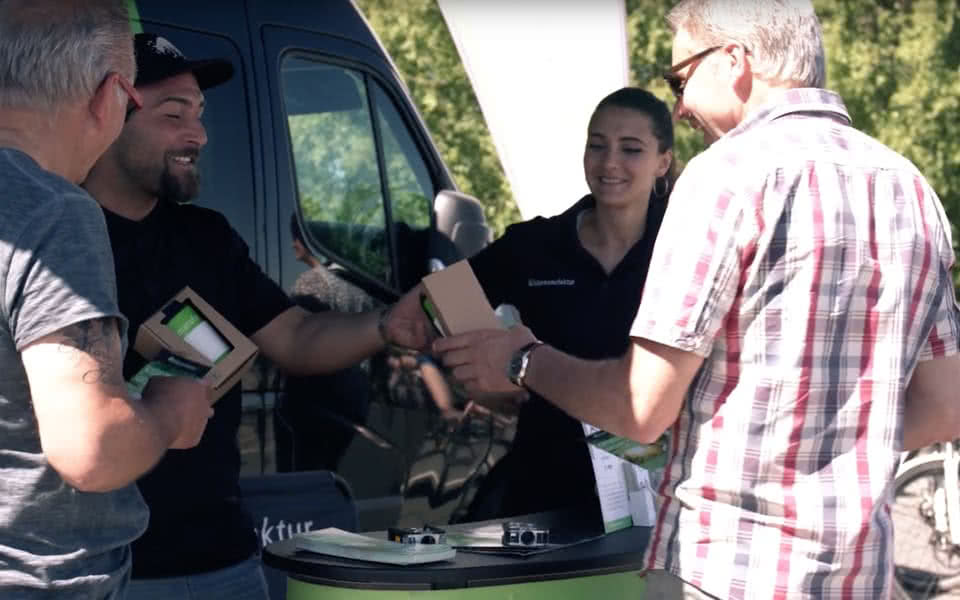 e-bike manufactory on the road
Our team is planning to tour Germany again in spring 2021 to present all models at local dealerships, to invite them for test drives and to answer all questions about e-mobility in personal conversations.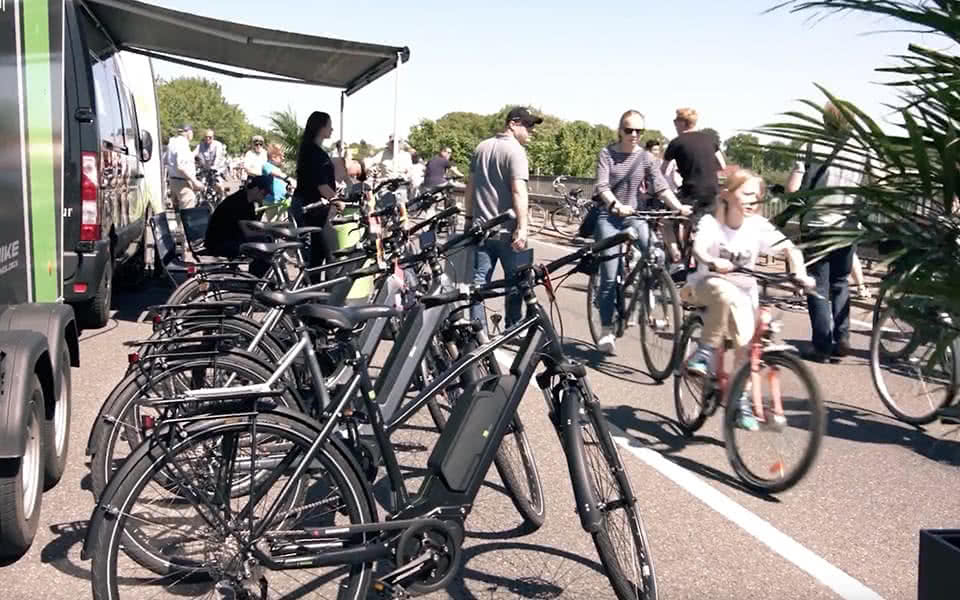 Current models on tour
Our team had all current E-Bike models of the season 2019 on the tour. Whether expedition, trekking or city e-bike - our collection is characterized by manufactory quality at the highest level. At the same time, we rely on innovative technology in our models - from the motor to the gearshift system to the batteries and displays.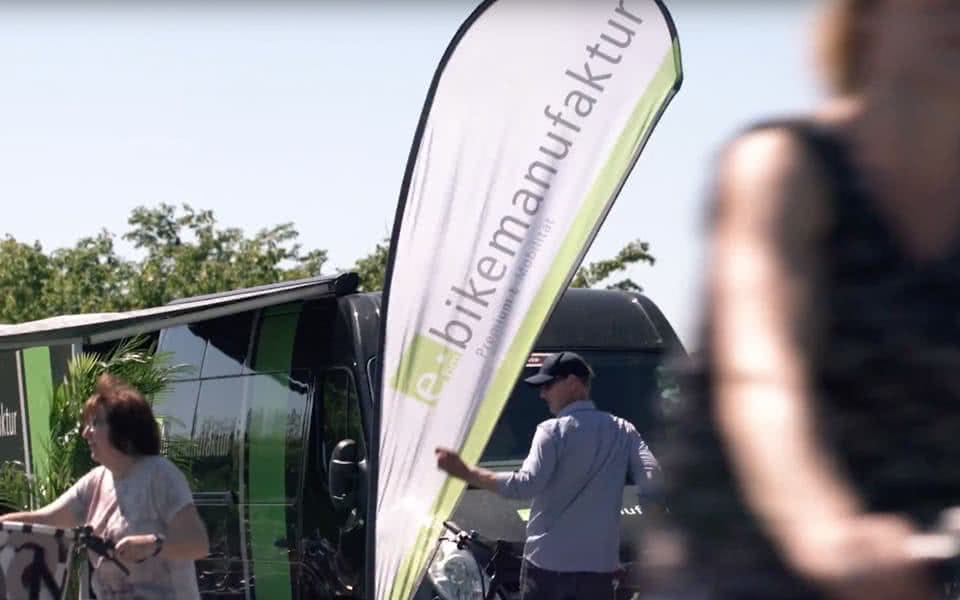 Detailed expert advice
With know-how and experience, our experts answered all questions on the subject of e-mobility: What is the range of the batteries? Which motor meets my requirements? And which frame is right for me? Our technical advisors answered the visitors' questions and explained the functions of the various models in detail.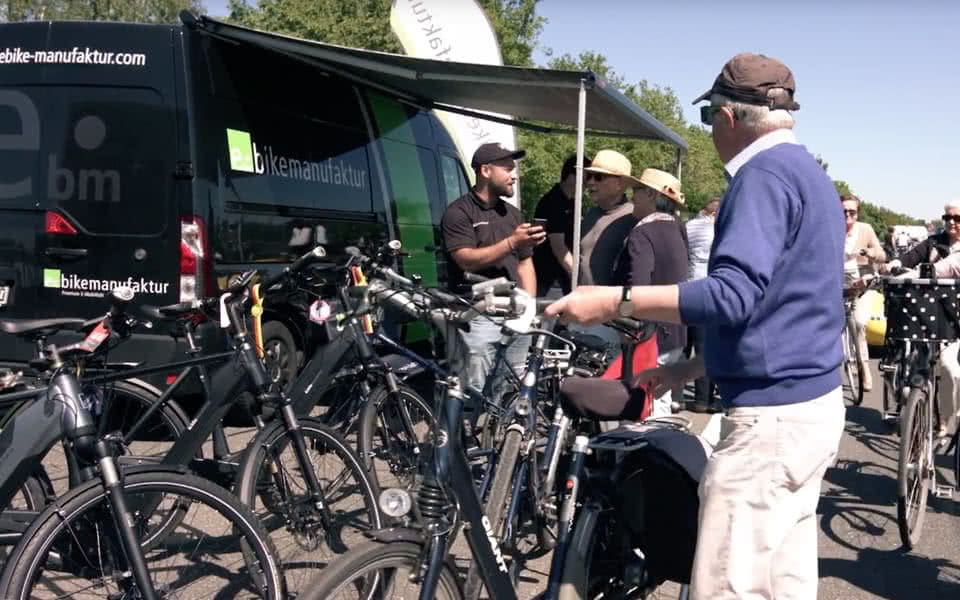 Extensive test drives
Select your desired e-bike, have it adjusted and start riding - many visitors to the e-bike tour took the opportunity to make an extensive test ride with one of our models of the 2019 season. In advance, our experts adjusted the saddle height and handlebar settings individually and explained the operation. Then it was time to enjoy e-mobility to the full!