Continental e-bike Systems
Our demands on the drive technology of the future are really high. Our partner Continental has developed two innovative mid-engined e-bike engines based on a 48 volt system, which excellently matches our premium e-bikes in terms of quality and performance.
48V revolution – are you still switching yourself?
With the "48V Revolution" mid-engine system, Continental was able to present a 2-in-1 drive for the first time - engine and planetary gearbox combined in a compact housing. Choose between manual and automatic switching mode. In the automatic mode, the cadence controls the change of the assistance level - dynamic and hardly noticeable. Even while standing at the traffic light - stop-and-go has never been so comfortable.
48V Prime – quiet and powerful
Whether hub or derailleur - the "48V Prime" drive system with mid-engine is a clever, particularly quiet option for e-bikes with classic gear shifting technology. The combination of Continental drive, Gates belt or high-quality chain drives and the new Ergon control unit makes your e-bike a technology pioneer! And if the battery on the road should be empty, you can easily reach the next charging option, completely without motor resistance - just as with a "normal" bike.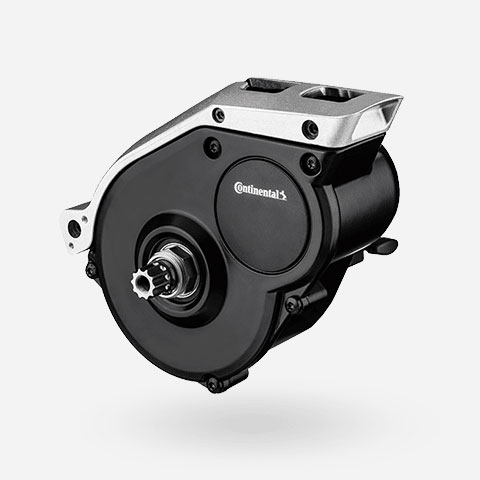 Continental 48V Prime
Quiet and powerful – the powerhouse with 250 watts and 70 Nm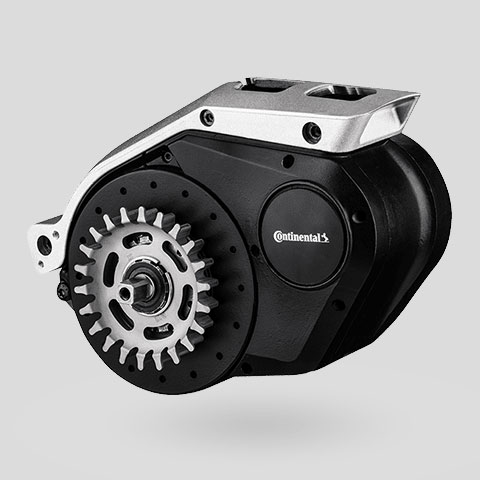 Continental 48V Revolution
2-in-1 drive – motor and planetary gear in a compact housing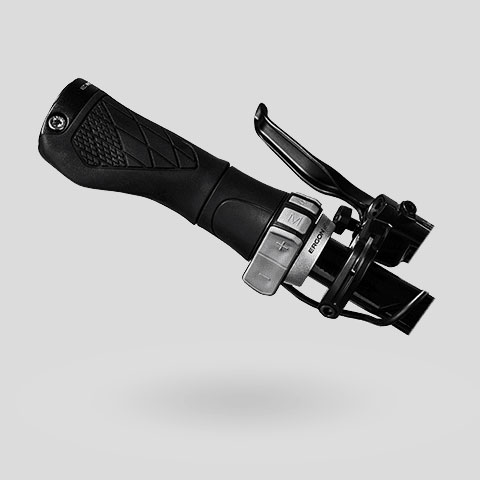 Ergon Push-button –
the simplest operation on the handlebar grip!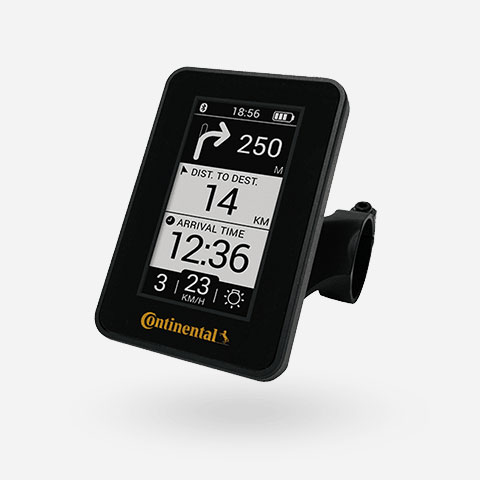 Perfect overview –
the Conti-Display
Continental e-Bike Systems